2014 Speakers
KEYNOTE SPEAKER – Jared Cohen – NYT Best-Selling Author of 'The Digital Age'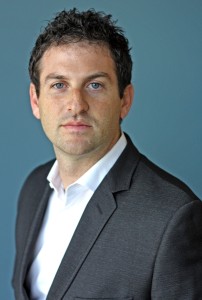 Jared Cohen is the director of Google Ideas, an Adjunct Senior Fellow at the Council on Foreign Relations, and the co-author (along with Google executive chairman and former CEO Eric Schmidt) of the New York Times best-selling The New Digital Age: Reshaping the Future of People, Nations and Business. Previously, he served as a member of the Secretary of State's Policy Planning Staff and as a close advisor to both Condoleezza Rice and Hillary Clinton. He was named one of Time's 100 Most Influential People in 2013.
Cohen  has  conducted  research  in  Iran,  Iraq,  Syria,  Lebanon,  Afghanistan,  and throughout Africa.
As part of his research, he has interviewed members of Al-Qaeda, Hezbollah, and the Taliban. He is the author of the books Children of Jihad and One Hundred Days of Silence. He co-authored (with Schmidt) "The Digital Disruption: Connectivity and the Diffusion of Power," which appeared in Foreign Affairs just a few months before the Arab Spring. 2013's The New Digital Age offers a vision of our increasingly interconnected future, answering the question of how everything in the physical world will change over the next decade as five billion new users enter the digital world. Among Cohen's additional publications are Diverting the Radicalization Track (Policy Review), Iran's De Facto Opposition: Youth in Post-revolutionary Iran (SAIS  Review), and  Passive Revolution: Is  Political Resistance Dead or  Alive in  Iran  (Hoover Digest).
In  2011,  Vanity  Fair  named  Cohen  a  member  of  the  "Next  Establishment,"  The Washington Post and Harvard's Kennedy School of Government named him one of six "Top American Leaders," and Foreign Policy listed him as one of the "Top 100 Global Thinkers." He was named by Christian Science Monitor as one of the "Top 30 Under 30"; named by Business Insider as one of the "20 Brazen Young Professionals to Watch"; selected by the Huffington Post as one of "100 Game Changers"; and chosen by Devex as one of the "40 Under 40." He also won the 2010 and 2011 Tribeca Film Festival Disruptive Innovation Awards for his intervention in Iran's Green Revolution and most influential article of the year, respectively. He has been awarded the Secretary of State's Meritorious Honor Award twice, once by Condoleezza Rice and once by Hillary Clinton.
Jared Cohen currently serves as a member of the National Counterterrorism Center's (NCTC) Director's Advisory Board. He received his BA from Stanford University and his M.Phil in international relations from Oxford University, where he studied as a Rhodes Scholar.
—————————————————————————————————————————-
FEATURED SPEAKER – Dr. Mansour Javidan – Director, Najafi Global Mindset Institute and Garvin Distinguished Professor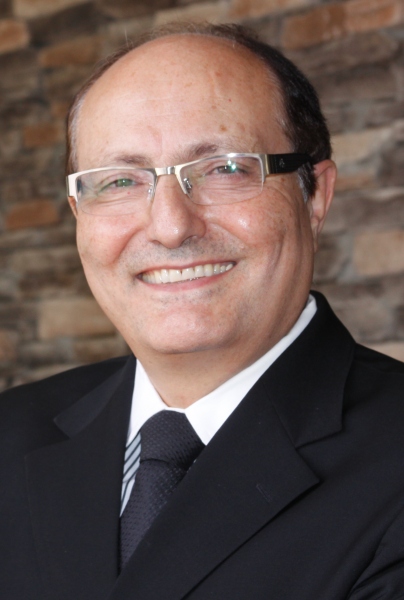 Multiple award-winning executive educator and author whose teaching and research interests span the globe, Dr. Mansour Javidan received his MBA and Ph.D. degrees from the Carlson School at the University of Minnesota. He is former dean of research at Thunderbird School of Global Management and is currently the Garvin Distinguished Professor and founding director of the Najafi Global Mindset Institute.
Mansour is the past president and chairman of the board of directors of the world renowned research project on executive performance and leadership, titled GLOBE (Global Leadership and Organizational Behavior Effectiveness). As the primary editor and writer of the recently published GLOBE book, he is the co-principal investigator of the GLOBE Phase 3 research program. The book was the recent winner of the Society for Industrial and Organizational Psychology's (SIOP) award competition for "The M. Scott Myers Award for Applied Research in The Workplace."
Dr. Javidan has been designated an Expert Advisor (Global Leadership) by the World Bank and a Senior Research Fellow by the U.S. Army. He is also on the board of directors of International Leadership Association. He has designed and taught a variety of executive development courses, offered and facilitated workshops, conducted consulting projects, and made presentations in 25 countries around the world.
His publications have appeared in such journals as Harvard Business Review, Journal of International Business Studies, Strategic Management Journal, Academy of Management Perspectives, Leadership Quarterly, Management International Review, Organizational Dynamics, Journal of Applied Behavioral Sciences, Human Relations, Journal of World Business, and Journal of Organizational Change Management.
A proven academic, Dr. Javidan took a four-year sabbatical from his university teachings to work with the CEO of TransCanada PipeLines, a multibillion dollar Canadian energy company. Dr. Javidan was instrumental in helping the CEO develop new directions and strategies, and facilitate cultural change within the company and its pipeline business. He was directly involved in the acquisition of a $15 billion corporation, at the time the largest such merger in Canada. The merger resulted in the formation of the fourth largest energy services company in the world. He established a process for new business development that involved over 200 employees throughout the company, and produced new business ideas estimated to produce $50 million in net after-tax earnings.
Dr. Javidan is the past senior editor, Global Leadership, for the Journal of World Business. He just completed a three-year term on the editorial board of the Academy of Management Executive. He was recently elected a fellow of the Pan Pacific Business Association, and was named in Lexington's 2001/2002 Millennium Edition of the North American Who's Who Registry and Empire's 2003 Who's Who Registry.
—————————————————————————————————————————-
CLOSING SPEAKER – Marc Kielburger – Co-Founder, Free The Children; Co-Founder and Co-CEO, Me to We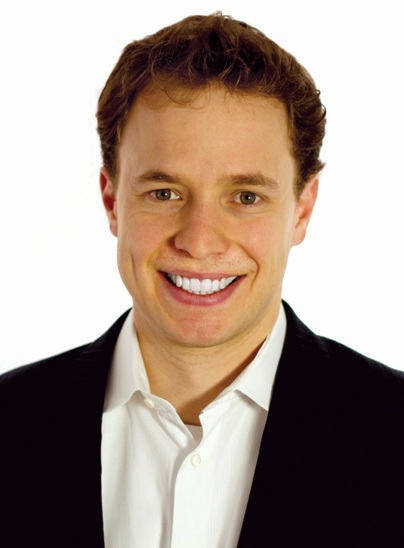 Marc Kielburger is a social entrepreneur, New York Times best-selling author and gifted orator. Along with his brother Craig, Marc is co-founder of Free The Children, an international charity and educational partner that empowers youth to achieve their fullest potential as agents of change.
Free The Children delivers innovative service-learning programming to more than 4,000 youth groups and hundreds of thousands of young people in Canada, the United States and the United Kingdom. As the world's largest youth-driven charity, the organization works in eight developing countries and has built more than 650 schools and school rooms, providing education to more than 55,000 children every day.
Marc is also the co-founder and co-CEO of Me to We. An innovative social enterprise, Me to We advances the vision of philanthropy and provides people with better choices for a better world, including socially conscious, environmentally friendly and sweatshop-free clothing and accessories, life-changing international volunteer trips, leadership training programs and materials, a speakers' bureau and books that address issues of positive change. In addition, half of Me to We's net profit is donated to Free The Children, while the other half is reinvested to grow the enterprise and its social mission.
Every year, Marc and Craig organize We Day, Free The Children's signature international event attended by 160,000 students from 4,000 schools. We Day also reaches more than 5.7 million viewers through televised broadcasts and has more than 3.3 million followers on Facebook, making it one of the largest charitable causes in the world.
Marc is author of 11 books. He has shared the stage, and his voice, with Nobel Peace laureates, heads of state, celebrities, rock bands, actors and icons, including former president Bill Clinton, former Soviet leader Mikhail Gorbachev, Archbishop Desmond Tutu and Sir Richard Branson, among many more.
—————————————————————————————————————————-
SESSION SPEAKERS
Frank Bodengraven – Senior Consultant, Client Programs, AIRINC
Frank began his AIRINC career conducting pricing surveys around the world.  Prior to re-joining AIRINC in 2001, Frank worked in international trade and project finance with the Overseas Private Investment Corporation (a for-profit U.S. Government agency), Hughes Network Systems (telecommunications), and Black & Veatch Corporation (engineering & construction).  At AIRINC, Frank consults with client companies on all aspects of their expatriate compensation programs, including COLA, housing, hardship, per diem, and other compensation elements.  Frank manages AIRINC's relationship with a number of clients in the pharmaceutical, petroleum, petroleum services, and manufacturing sectors.  Frank holds a Master's Degree in International Relations from the Johns Hopkins University School for Advanced International Studies and an undergraduate degree in economics from Brandeis University.  He resides in the Boston area.
Tim Burgess – Co-Founder, Contractor Taxation          
As co-founder and principal of Contractor Taxation, Tim is a subject matter expert on global employment outsourcing (GEO), providing in-country solutions for employment, taxation and immigration requirements around the world.  He has built a global network of contractor management companies in 120+ countries enabling multinational corporations with immediate global expansion needs through payroll, tax and work permits provision.
Tim started work as an IT recruiter in Sydney, Australia. He transferred to the UK and got a taste for international work that set the course of his career. He noticed time and again, that working in a new country was a thrilling and transformative experience. For the next few years, he placed contractors around the UK, Europe and Middle East.
In 2007, Tim moved back to Australia and setup Contractor Taxation with the aim of making it easy for contractors to work in any country. Focusing initially on expats working in the UK, their global reach has grown to support primary, secondary and emerging countries worldwide.  Tim believes that businesses should have access to the global pool of workers and highly skilled workers should be encouraged and supported in gaining international experience.
Mark D. Cicotello – Human Resources Consultant, Mountain States Employers Council
Mark D. Cicotello, joined Human Resources Service department on April 1, 2011.
Mr. Cicotello comes to MSEC with a strong international, compensation and HR operations background.
Immediately prior to coming to MSEC, Mr. Cicotello was the principal at Spark HR Consulting. His projects included; executive compensation plans, performance management systems and the management of the HR and Risk department of a Colorado municipality.
For seven years Mr. Cicotello was the vice president of Human Resources for Heska Corporation (a 300 employee publicly traded medical device company) in Loveland Colorado.  In this role Mr. Cicotello was responsible for the HR strategy and daily operation of the HR department.  He lead the program that realigned the people systems and organizational culture to the company's business model.
Mr. Cicotello was the senior director of Human Resources for Global Operations at pharmaceutical business unit of Monsanto Corporation.  His primary role was that of the Human Resources Business Partner supporting the executive VP of Global Operations. Global Operations consisted of 12 international manufacturing facilities and Global QA, Pharmaceutical Technology, Engineering and Sourcing – a total of 4500 employees. Mr. Cicotello's responsibilities included organizational development, performance management, compensation, staffing, personnel development, and succession planning,   In addition, Mr. Cicotello served as the HR leader in the acquisition of a 250 employee plant in Puerto Rico and a start-up plant in Russia.  He led the global implementation of a highly innovative and successful corporate wide development/performance/reward system.
Prior to Monsanto, Mr. Cicotello was employed by Digital Equipment Corporation (now Hewlett-Packard Company for over 12 years.  During his tenure with the company, he was the HR leader in a thin film head subsidiary start-up in Colorado, a corporate compensation manager in Massachusetts and provided HR support to sales regions in Pennsylvania and Michigan.
Mr. Cicotello obtained his B.A. in Psychology from Slippery Rock University in Pennsylvania and holds an Executive MBA from the University of Colorado.  He is also a Senior Professional Human Resource (SPHR), Global Professional Human Resource (GPHR) and is a Certified Compensation Consultant (CCP).
AnaMaria Conley – Associate Professor of Economics, Regis College
AnaMaria Conley is an associate professor of economics at Regis University in Denver, Colorado, where she teaches and does research in finance, economics, ethics, and policy. She holds a PhD from Emory University in Atlanta, Georgia, an M.S. in finance from Georgia State University and a B.A. in Intercultural Studies from Bard College in New York.  She is a member of the American Economic Association, the Association of Christian Economists, and the History of Economics Society.
Olivier De Blois – General Manager, Executive Relocations
Executive Relocations Africa's general manager Olivier De Blois is an expert in the mobility industry as well as benefiting from a wide-ranged background in business administration and finances. Executive Relocations Africa assists more than 2,200 families per year to settle into Africa. With physical presence in 47 countries in Africa, in addition to a trusted network enabling total coverage of the continent, the company is the expert for mobility in Africa, featuring knowledge of local markets and custom-tailored solutions. Born in France, Olivier has travelled throughout Europe, Africa and North America for business, leisure and studies. He gained his first professional experiences with American, French and British companies where he could prove his hands-on focus as account and sales manager. Olivier earned his Masters' degree from the ESC School of Business in Rennes, France, and obtained his MBA from the University of Free State in Bloemfontein, South Africa. A French native speaker, he is also perfectly fluent in English and has intermediate German skills. He has headed up Executive Relocations Africa's team since 2013.
Kate DeFrancisco – Director, Client Engagement, Mobility Services International
As director, Client Engagement, Kate serves as the key relationship manager with the client, with responsibilities including: policy consulting, implementation and customized program development – promoting efficiencies and effective cost containment strategies. Kate also provides "value add" services relative to best practice, through research and presentation of specific benchmarking data and industry trends.
Kate has more than 14 years of relocation experience. She joined MSI in 2000 as a relocation consultant. During her tenure she has also served as director, Client Services, director, Client Development, and team leader. She also spent time as an expatriate on-site for a MSI client in London.
Kate has earned the Certified Relocation Professional® (CRP) and Global Mobility Specialist™ (GMS) designations from Worldwide Employee Relocation Council® (ERC).  She currently serves as the technology committee chair person on the Board of Directors for the Tennessee Relocation Council (TRC). She previously held a MA real estate license and was a MA notary public.
Kate earned a Bachelor of Arts degree from the University of Miami in International Studies and French.
Dean Foster – President and Founder, DFA Intercultural Global Solutions
As president of DFA Intercultural Global Solutions, New York, Dean Foster consults worldwide on intercultural business issues with most Fortune 500 companies in the United States and around the globe. For over twenty years, Dean has played a major role in the development of intercultural training and the relationship between culture and globalization: formerly he was founder and managing director of Berlitz Cross-Cultural Worldwide, vice president GMAC/Windham Intercultural, and founder of  Cross-Cultural Consulting Associates, New York.  Dean has written many articles, as well as the books The Global Etiquette Guide to Europe, The Global Etiquette Guide to Asia, The Global Etiquette Guide to Latin America, The Global Etiquette Guide to Africa, and Bargaining Across Borders, which the American Library Association voted as one of the top ten business books of 1994.  He is a contributing editor for Executive Travel Magazine, contributing editor for National Geographic Traveler, writing the CultureWise monthly column, and senior contributing editor for the International webpage of Monster.com.
Dean is a frequent guest on TV and radio, guest lectures at major educational institutions such as Harvard Business School, Columbia Business School, Darden Business School and others, and keynotes at major international professional conferences. Dean is regularly featured in the New York Times, and is a guest commentator on CNN and CNBC regarding global culture and business trends; in Europe Dean has appeared on the BBC, in the International Herald Tribune, and in one of Western Europe's leading business magazines, L'Echo.  Dean is on the faculty of American University, Intercultural Management Institute, and the New School for Social Research, New York City, where he received his M.A. in Sociology.  Dean has received many industry honors, including induction into the Worldwide Employee Relocation Council's Hall of Leaders in 2011, and induction into the Forum for Expatriate Management's Hall of Fame in 2013.
Ryan Huskey – Vice President, Mortgage Operations, Corporate Lending Group
As vice president, Mortgage Operations at Corporate Lending Group (CLG), Ryan's responsibilities include developing processes and procedures that will comply with federal, state and local laws; meeting the ever-changing guidelines of investors in the mortgage secondary market including Fannie Mae, Freddie Mac, HUD (FHA), VA, USDA and private investors; and maintaining a customer service level that ensures a seamless transaction for each of CLG's customers.
Ryan has over 10 years of relocation and mortgage lending experience. Under Ryan's leadership CLG has more than doubled in size, in loan volume and in loan units; a testament to CLG's dedication to exceptional customer service and commitment to innovation.  Prior to entering the mortgage industry, Ryan was a Reliability Engineer for Raytheon's Infrared Operations where he was responsible for determining the reliability of various infrared components for ballistic missiles.
Ryan maintains mortgage loan originator licenses in 46 states and holds several real estate licenses as well.  He has earned a Bachelor of Science degree in Physics and a Masters in Business Administration with a specialized concentration in Entrepreneurial Venture Creation.
Mathew Jekot – Global Benefits Manager, Orica
Mat Jekot is the global benefits manager for Orica.  With over 20 years experience driving strategic global benefits, pension and compensation management, Mat has worked for such companies as Great-West Life and Annuity, MetLife and Time Warner Telecom.  In addition to his current benefits position, Mat has served as vice president Human Resources for Orica with responsibilities for global mobility, functional business HR business partner for four key functional areas and compensation leadership.
Mat received his college degree in Eastern European History from Indiana University in Bloomington.
David Kubick – Vice President, Channels & Business Development, Radius, Inc.
As vice president of Channels & Business Development, David leads the indirect sales, partnering and business development efforts for Radius, Inc., the leader in international business software and services. With 20 years of successful experience in building high growth technology and services businesses, in both startup and public company environments, David brings extensive experience in enterprise software, strategy development, go-to-market implementation and international expansion to Radius, Inc.
Previously, David was the vice president of Sales at Horizon Technology, a global supply chain consultancy and distributor. Prior to Horizon, David served as senior vice president of both Sales and Channels at Iron Mountain Digital, the world's leading provider of cloud based SaaS solutions for data protection, archiving, eDiscovery and intellectual property management. Before Iron Mountain Digital, he was the vice president of Channels & Alliances at Connected Corporation, a Software-as-a-Service pioneer and worldwide leader in PC data protection. In addition, he has held senior sales and management positions at Arrow Electronics and the Merisel Open Computing Alliance. David holds a BA in Business Administration from Merrimack College, Girard School of Business.
Duncan Macintosh – Head of MSI GEO Services

Duncan leads MSI's GEO Services (Global Employer Organization) and is co-founder of Contractor Taxation. He has experience in providing international organizations with Management Solutions around the world. These include; Outsourced Pay-roll, PEO, Contractor Management, Work Permit, Taxation, Human Resource, Co-Employment, Employee Leasing and Taxation Services.
He has over 13 years experience in this field starting in Sydney, Australia as a staff member of a local Australian organization, moving to London as a Business Development Director of a UK based Management Company to his current role as a Director of Contractor Taxation taking his localized knowledge and expanding this to a Global Market. He worked initially with IT and Telecommunications professionals and organizations in the Australian and the UK markets and now works across the IT, Telco, Finance, Engineering and Oil & Gas industries around the Globe. Contractor Taxation currently have clients in Europe, Africa, North and South America, Asia and Australasia.
Duncan believes that as the world becomes ever more global, with the movement of labor across borders becoming increasingly common, that every organization requires companies that can make the process simpler and more manageable. He understands that this a difficult task and sourcing clear, simple advice and solutions in each country is of paramount importance. Over the years his experience with a range of suppliers demonstrated that those providing expert advice and solutions in each specific country were worth their weight in gold. This lead him to set up Contractor Taxation in order to provide a single point of contact for companies to access the best providers in each country.
Contractor Taxation was founded by Duncan Macintosh and Tim Burgess in 2008 and has grown from a European focus to providing solutions across the Globe to meet the ever increasing needs of a global market.
Duncan is responsible for international business development, sales, marketing, client and partner management. Duncan and his team deal with inquiries from our Clients by phone, email and through our web chat service. His role is to liaise with Corporate Clients to provide detailed solutions, information, advice and quotes best suited to their needs. Duncan interfaces and manages both the initial consultation and proposal for the client but also manages the relationship with the local service provider. His team maintain a customer services relationship with all parties throughout the duration of the project
CJ Mead – Director, National Reservations Center and Rental Solutions, National Corporate Housing
CJ Mead is the director of the National Reservations Center and Rental Solutions Department with National Corporate Housing, one of the largest providers of corporate housing in the United States. For more than 18 years, Mr. Mead's dedication to the temporary housing and hospitality industry and focus on his clients' success continues to be the driving forces behind his professional achievements. With his focus on improving his clients' interaction during the buying life cycle, he has assisted in strengthening current corporate partnerships and building new relationships.
Located in Scottsdale, AZ, Mr. Mead began his career in 1996 as a reservations supervisor. During this time his department received high praise in improving customer service and increasing the company's conversion rate on sales. By implementing customer focused sales training within the department, customers were able to benefit from the increased knowledge of his staff and secure lodging that met their specific requirements.
Later in his career Mr. Mead transitioned to the corporate housing industry working with some of the Nation's top corporate housing providers.  He was instrumental in centralizing a 24 hour customer service center that assisted clients all throughout the United States, building an inside sales team that proactively secured new business for his organization, and assisted in implementing new technology within his company that improved customer's daily interaction.
Mr. Mead utilized his previous experiences to create a solid foundation for the start of his career at National Corporate Housing. Over the past two years, Mr. Mead has held the positions of rental solutions general manager and his current position of director of the Global Reservation Center and Rental Solutions Department.
Anne Robert – Co-Managing Director, Executive Relocations
With nearly 20 years of experience in the mobility industry, Anne Robert is co-managing director of Executive Relocations, a specialized destination services provider for France & Africa. With over 150 team members servicing more than 7,000 moves a year into these destinations, our focus remains on our core services: supporting our customers on the ground every day. Executive Relocations has the privilege and pleasure of representing MSI into France & Africa. Originally from Western Michigan, Anne is a dual Franco-American national, having lived in both the US & France. Anne graduated from Northwestern University in Evanston, Illinois in 1994 with degrees in Communication & International Studies. Anne also obtained her Management & Financial certification from EACP-EAP business school in Paris in 2007.  Anne is also General Secretary and an active board member for the Northwestern Kellogg Alumni Club of Paris.
Barbara Springer, CRP GMS – Executive Vice President of Relocation and Referral Services, @properties
Barbara Springer is executive vice president of Relocation and Referral Services for @properties in Chicago and Chicago Metro. During her 23 years in the appraisal, real estate and relocation industries, Barbara has been an appraiser, an appraisal reviewer, property specialist and relocation counselor. She was an account executive for Prudential Relocation, vice president of Relocation and Business Development for Koenig & Strey GMAC Real Estate and senior vice president of Relocation and Business Development for Prudential Rubloff Real Estate.  She is a past program committee member for the Midwest ERC, past CRC board member, and past chairman of their education committee. She served on that committee and headed up the CRP Review class for 9 years. She is a past Board member of the U.S. Advisory Counsel for ERC and currently serves as the vice chairman of Charitable Causes on the ERC Foundation Executive Board. Barbara has won numerous awards for her work and she is active in many speaking/education sessions within her memberships and outside of them. She is a member of Employee Relocation Council, Relocation Directors Council, and Corporate Relocation Council of Chicago.