Hampton, NH (September 23, 2013): Mobility Services International (MSI), the leading provider of global talent mobility solutions to corporations worldwide, has held its third annual Executive Forum, "Partners in Talent Mobility." The exclusive two-day conference was hosted September 18th – 20th in the spectacular Green Mountains at The Equinox Resort & Spa in Manchester VT.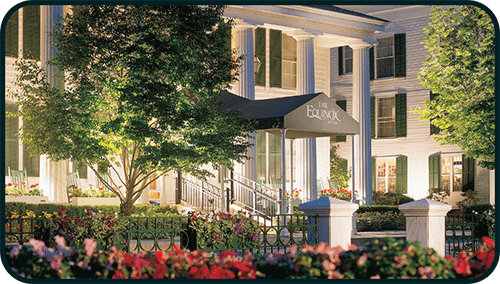 Equinox Hotel and Spa, Manchester VT
This year's event included a keynote address on the
global future-state from Dr. Parag Khanna, the world's leading geostrategist. His talk, "Invisible Maps – The Transformative Power of Globalization," illustrated how migration, birth rates, and trade routes will transform traditional planetary borders, and how cultures will interact over the next 20 to 30 years.
In addition, our featured speaker, Dr. Travis Bradberry, author of the bestselling book, Emotional Intelligence 2.0, explained how "EQ" directly impacts workplace performance and leadership effectiveness.
In addition to its main speakers, the conference also featured a series of interactive workshops and presentations by industry subject matter experts on
a range of topics. These included best practices for the integration of workforce mobility and talent management, the current global real estate market, global assignment success factors, and the impact of anticorruption laws on global business and many more.
"Once again, this annual forum has brought MSI clients, client prospects, and supplier partners together to network, share thought leadership, and learn from one another's experiences," said Timm Runnion, MSI CEO. "It has also enabled us to explore ways to enhance the quality of our products and service."
Runnion said next year's forum will be held in the world famous Beaver Creek Resort at the Ritz Carlton, Bachelor Gulch Hotel in Avon, CO. "We look forward to welcoming our clients, client prospects and supplier partners to another thought leadership and networking retreat in the splendor of the Rocky Mountains – September 17th – 19th 2014."